Valencia Cathedral
More than 780 years of history displayed on the official website.
Client
Valencia Metropolitan Chapter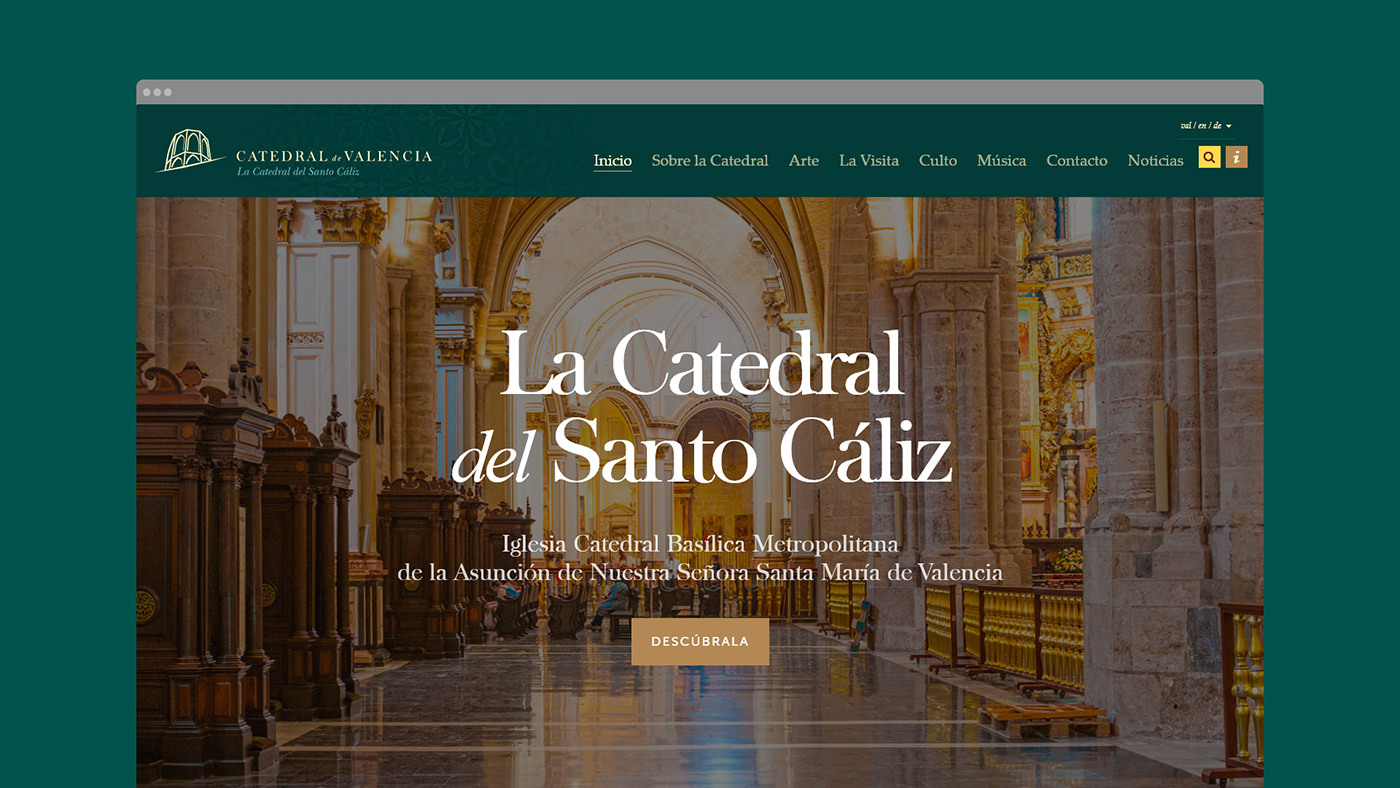 Valencia Cathedral dates back to 1262 and more than seven hundred years later it's still the heart of the city. The Cathedral not only serves as a place of worship for the local community, but is also a popular tourist destination. It's world famous for the Holy Grail that Jesus drank from during the Last Supper, and thousands of visitors come every year to admire this treasure and the unique views of Valencia from the bell tower.
Our design team had the honour of being entrusted with the redesign of the website of this prestigious institution. Our experience in handling sensitive projects enabled us to approach the work with the utmost respect and care. We listened carefully to the client's needs and worked closely with them to create a website that accurately reflects the Cathedral's rich history and religious significance.
An example of this is the Holy Chalice page, where users can immerse themselves in the beauty and fascinating history of the relic. Formative and informative, the Cathedral's website serves both tourists and believers and is dedicated to enriching the spiritual experience of both.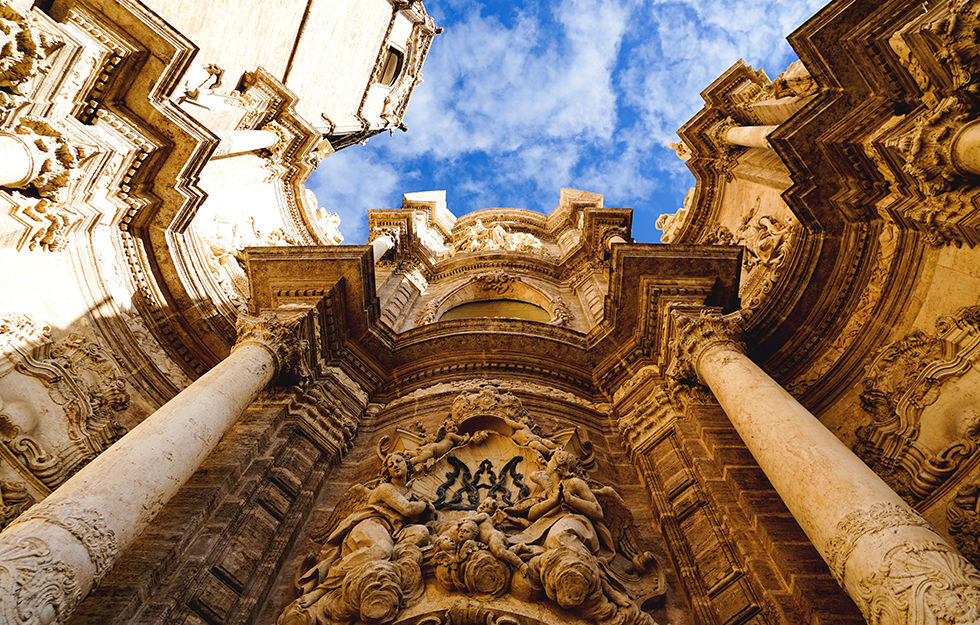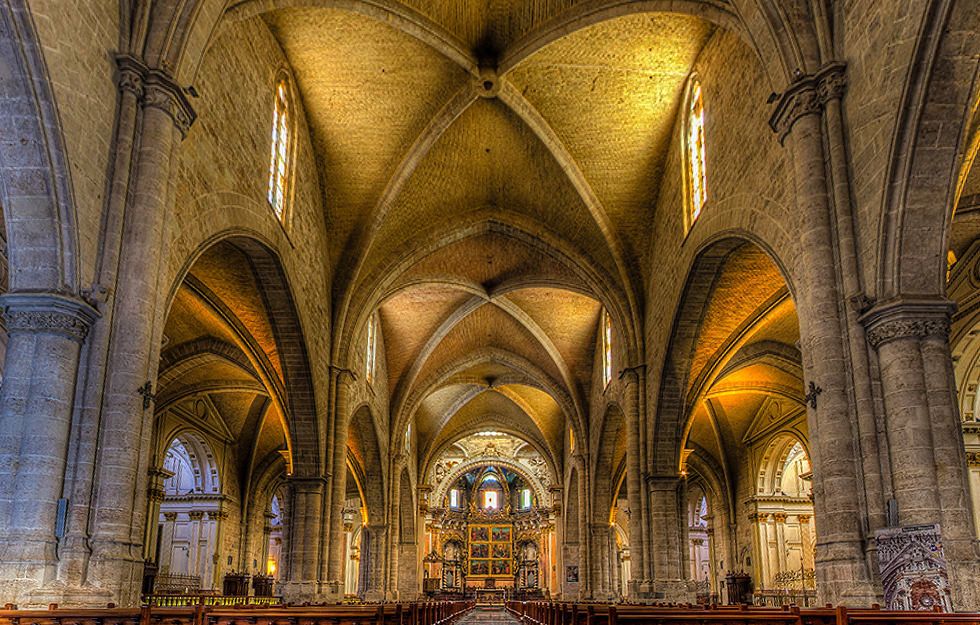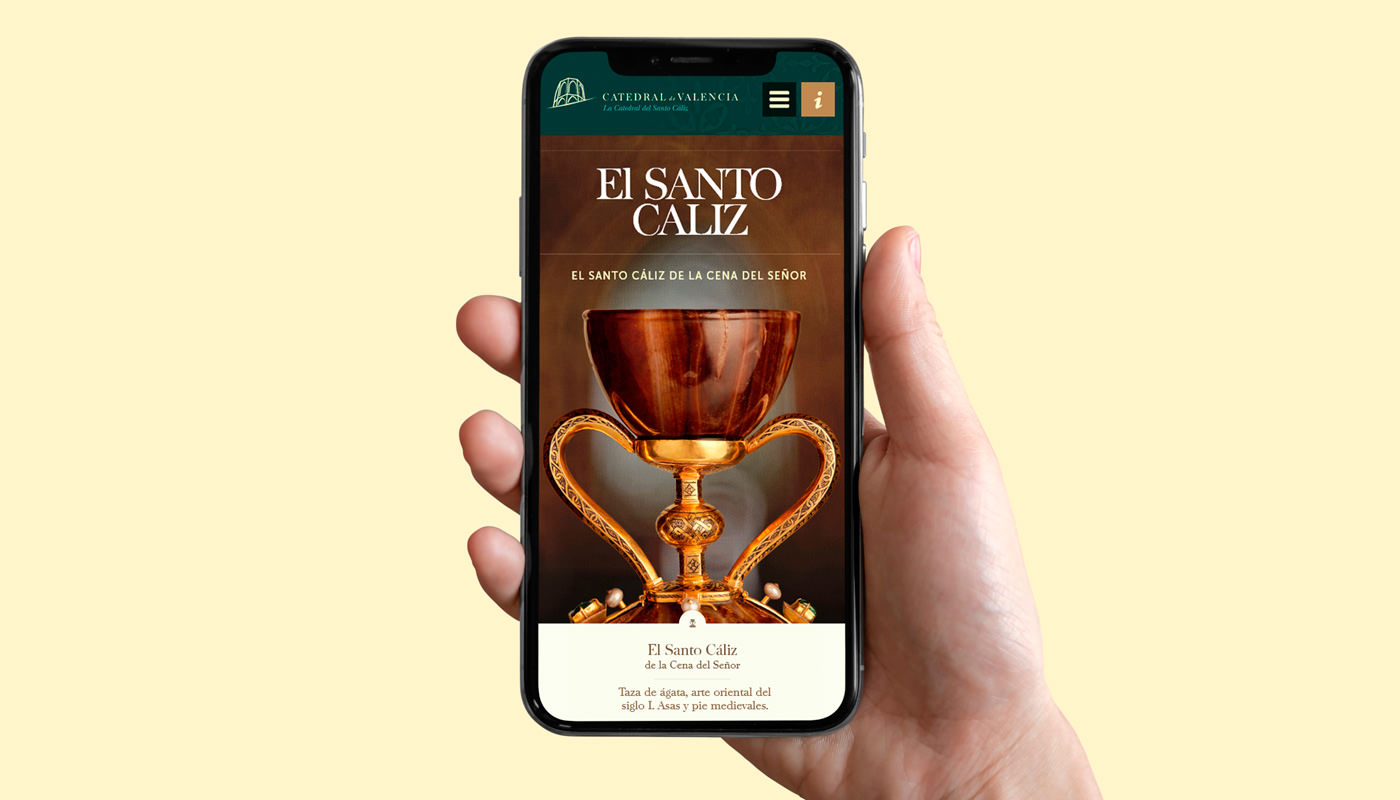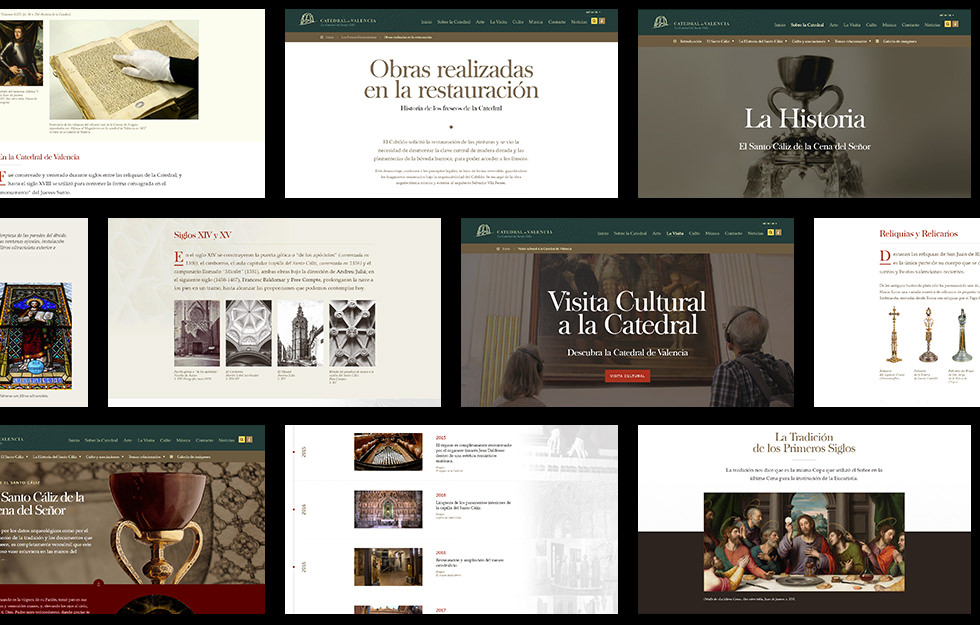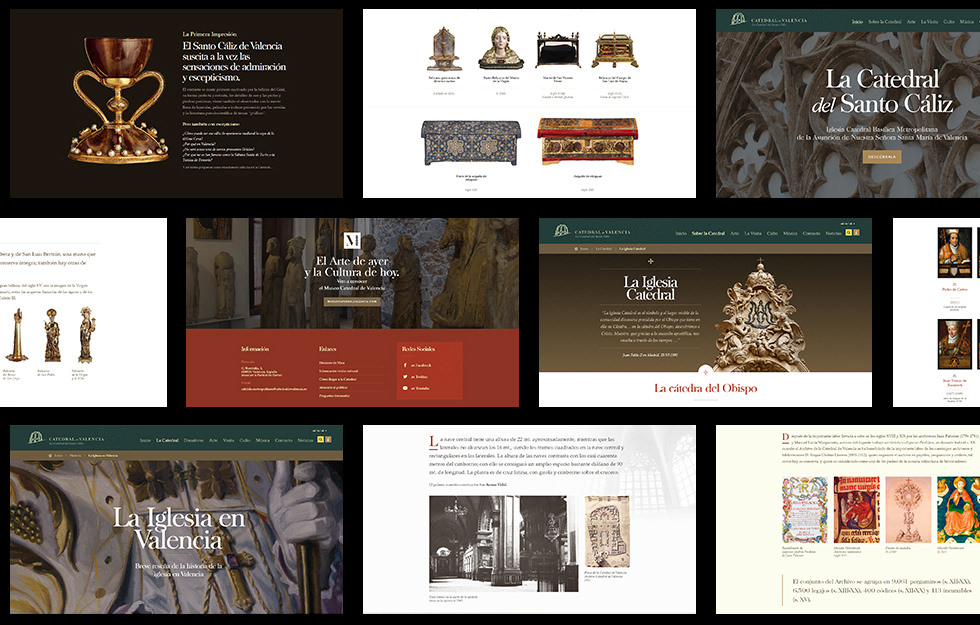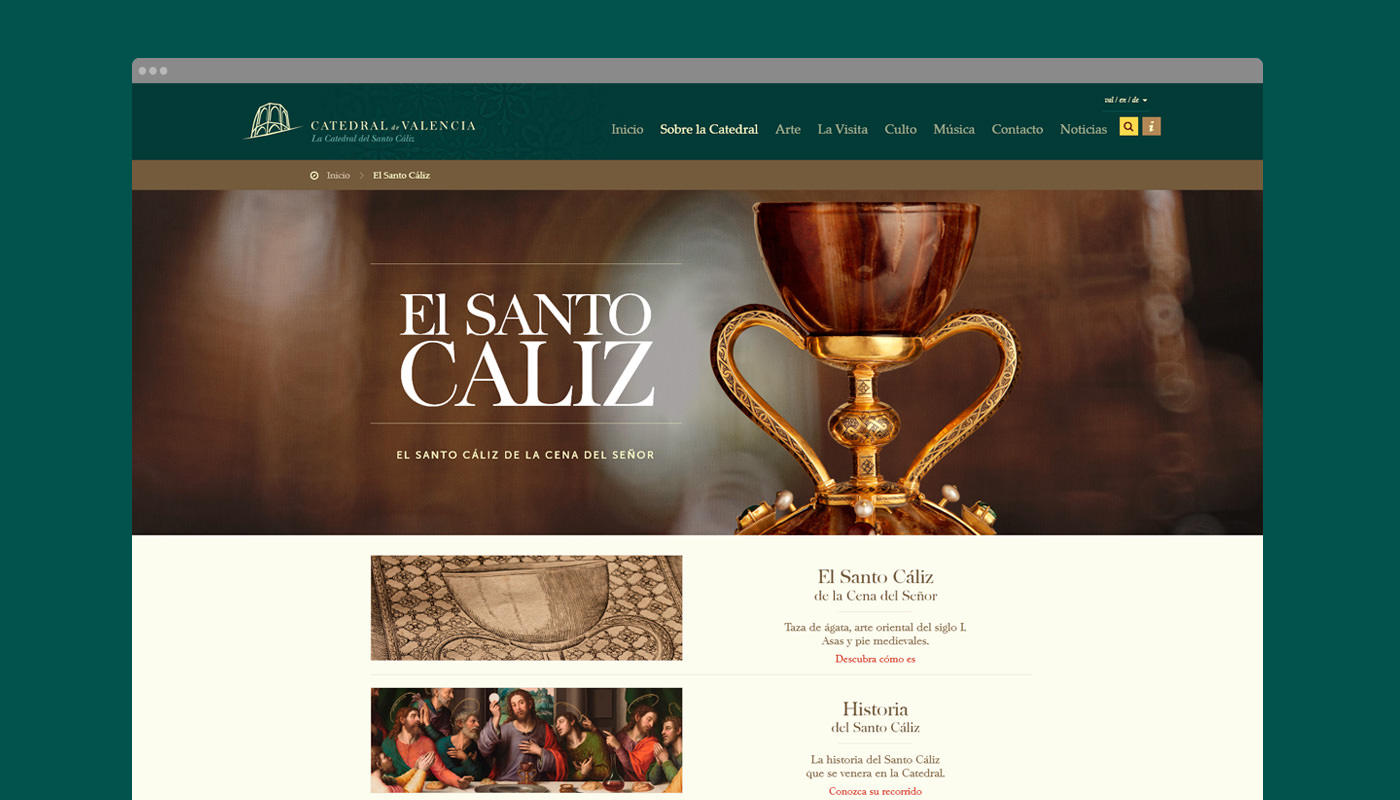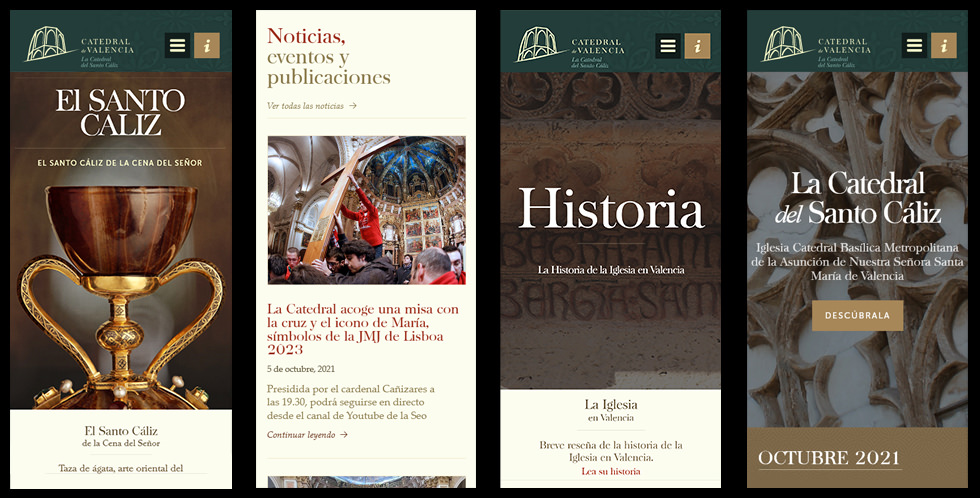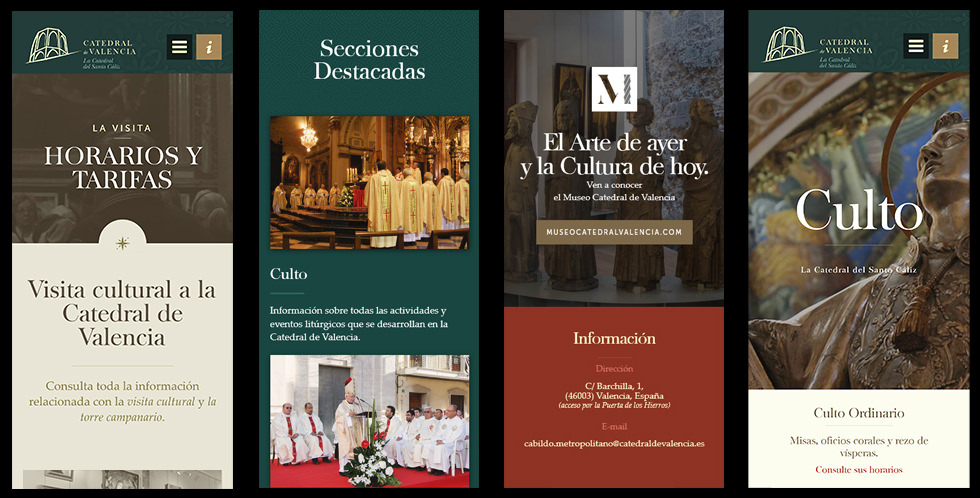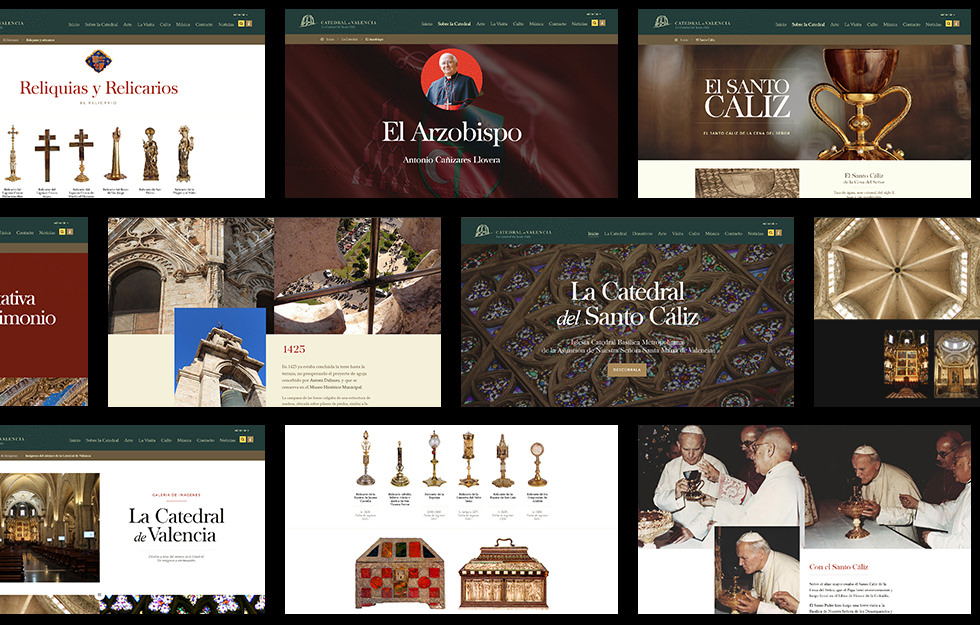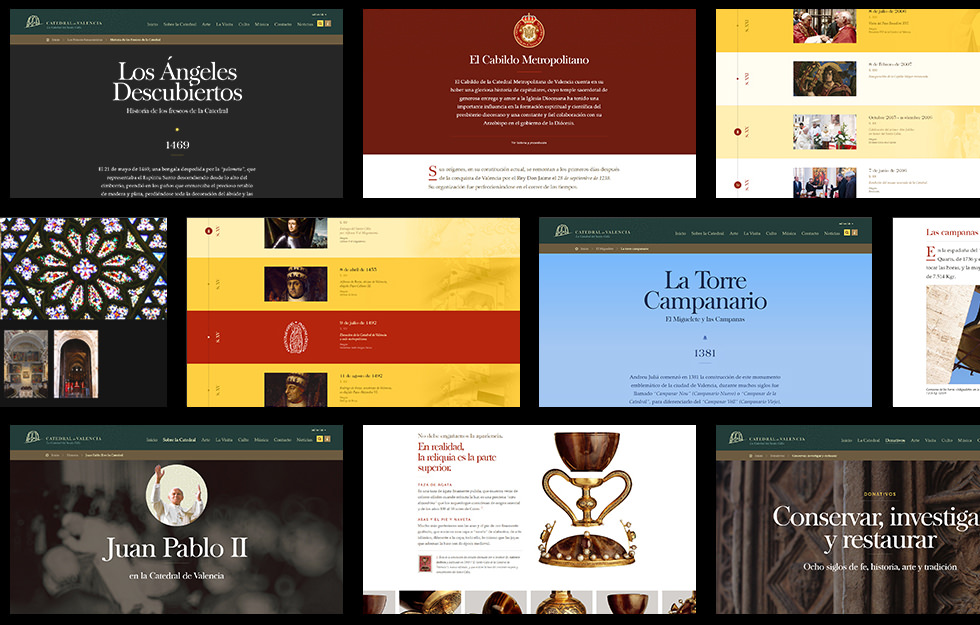 Interested

in working with us?

As an experienced and multidisciplinary design team, we can help you align your values with your organisation's website.

Tell us your needs and we'll send you a no-obligation quote based on your goals, timeline and budget.