Design for
the food and drink sector.
Combining art and design for more sales and stronger food and beverage brands.
From labels to videos, our confident design gives your product distinctive character and impact.
The fusion of the excellence of your product accompanied by a polished and innovative image can be the secret ingredient for success in any market. We assist you in capturing the attention of your consumers through our powerful design system combined with our rich experience in art.
From brand image and label design to a storytelling animated video for the launch of your product, we are here to help you attract the right people with original and strategic design that will make consumers choose you.
Our simple design system.
An effortless process
for you.
Design isn't aesthetics. It's connection. That's why we handle everything simplifying the process for you. You only share your thoughts and sign off.
A proactive
design approach.
Our expert team offers tailored advice to ensure your message resonates and remains relevant to your audience over time.
Quality design,
no matter the budget.
We strive to understand your needs and custom our approach accordingly. Expect careful listening and clear communication every step of the way.
Design strategies in harmony
with your product to attract and retain.
Our design team combines expertise, creativity and an effective design system to help you establish an emotional connection with your consumers and conquer new markets.
Whether it's a visually stunning landing page to present your product or a seamless checkout process, we'll help you create an online experience that's both engaging and effective to drive sales and build brand loyalty.
With a focus on storytelling and innovation, we strive to create editorial design that not only looks great, but also delivers the right message to the right people. Whether it's a cookbook, magazine or digital content, our experienced editorial design team will help you inspire and stimulate your readers.
Want illustrations that align with your food or beverage brand messaging and stand out to your consumers? With a solid artistic background, we can help you with our diverse skills and industry experience.
Getting noticed in the crowded food and drink market can be a challenge, but our animated video production team can help. We create visually stunning, high-quality videos that tell your brand's story or convey important information, tailored to your individual needs.
Need maximum impact? Our bespoke print design is the secret ingredient you need. From eye-catching packaging to mouth-watering menus, we'll make sure every design tells your story and captivates your audience.
Good packaging design is more than just aesthetics. We create practical, efficient, and visually stunning designs to make your product irresistible to customers.
Your label is your brand's first and most important point of contact. We deliver high quality, bespoke designs that reflect the essence of your food or drink brand and product.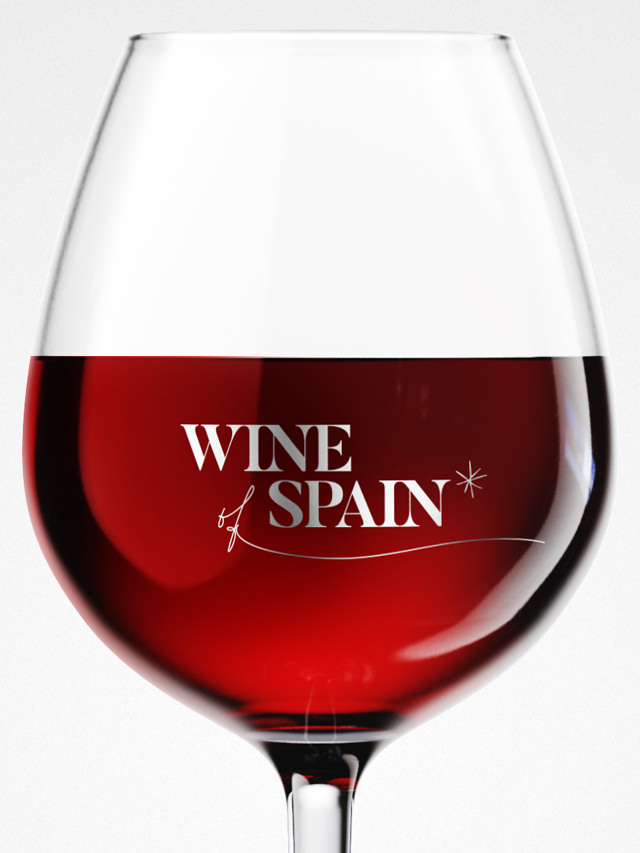 Wine of Spain
Our design concept for this wine brand embodies the beautiful contrasts and unique cultural experiences of Spain. Inspired by the iconic line drawings of Pablo Picasso, we created a design that captures the flowing energy of the Spanish landscape, from the sun-drenched beaches to the lush vineyards. With a bold and vibrant red colour that reflects the country's lively nightlife and cultural heritage, we have created a distinctive aesthetic that sets this wine brand apart. The use of a modern typeface contributes to a contemporary design that simultaneously conveys a sense of elegance and sophistication. Our goal was to create a design that authentically represents the free spirit and artisanal qualities of Spanish wine culture while capturing the imagination of the public.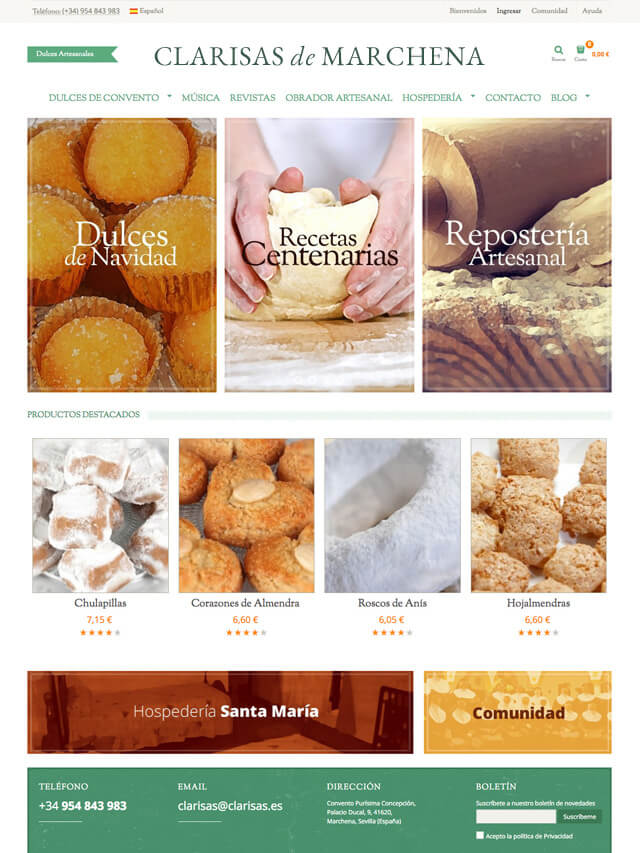 A testimony of artisanal pastries, purpose and success.
Clarisas
This is the story of the Clarisas, a group of diligent nuns who have honed their craft for decades, producing pastries that are highly sought after in Spain and abroad. These hard-working women are true artisans who put love and dedication into each and every recipe. These baked goods aren't only a culinary delight, they also serve a higher purpose. When you buy these products, you support the nuns and their convent and enable them to continue their mission. We have helped the nuns bring their beloved sweets to a wider audience. By providing them with an easy-to-use online shop, customers can enjoy these sweets from anywhere in the world. And it has been a pleasure to watch the nuns' success. In just six months, their e-commerce website has ranked in the top 5 on Google, and sales are steadily increasing. We're grateful to have been able to accompany them on their online journey and look forward to witnessing the continued successes of these exceptional bakers.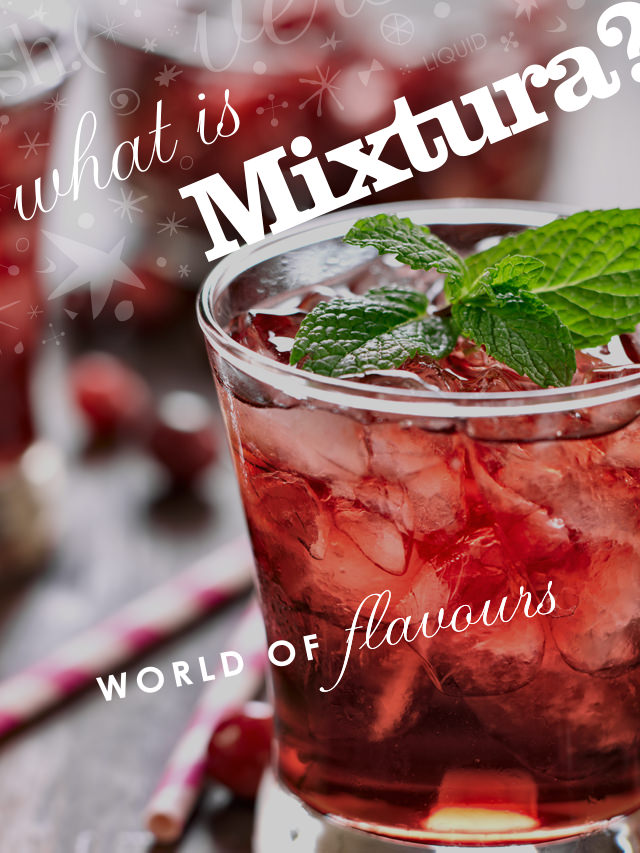 Mixtura Flavours
Mixtura is a manufacturer specialising in natural and healthy flavours for the food and beverage industry. We helped the company develop a comprehensive design package with Spanish artistic flair to promote their new line of liquid fruit. Our design team drew inspiration from the art of Joan Miró to create playful, vibrant designs that effectively showcase the versatility and character of Mixtura flavours. By creating a unique and appealing system identity – including the website, folders for fair trades and postcards – our fresh design approach helps to increase brand awareness and sets Mixtura apart in a crowded market.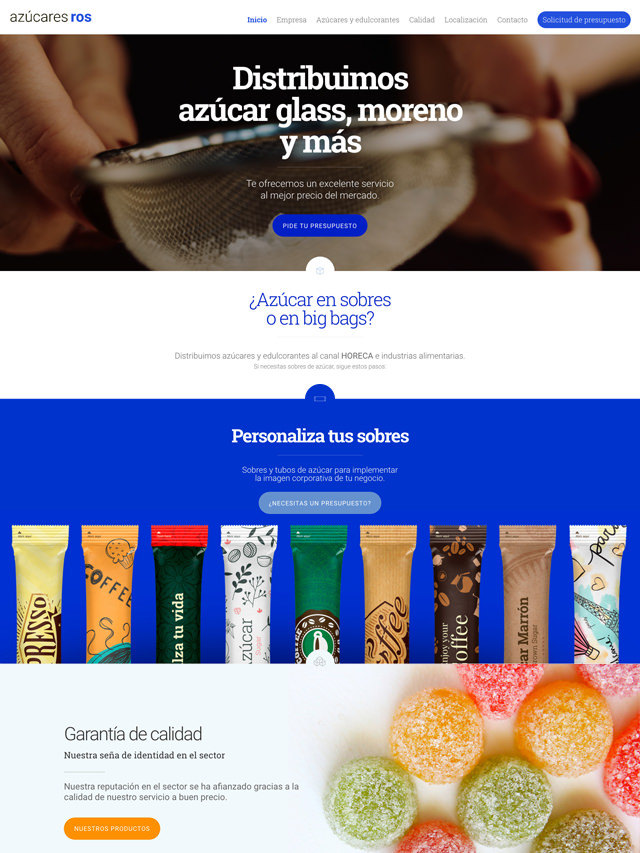 Azúcares Ros
Azúcares Ros is a third-generation Valencian family business dedicated to providing the highest quality sugar to a variety of industries. With their personalised packages and bulk packs, they supply a wide range of customers, including restaurants, craft and artisan bakers and the pharmaceutical sector. Our web design team has helped them establish a dominant online presence, with their website quickly climbing to the top in just three months and holding a position in the top 5 ever since. We also streamlined order management by developing a budget tool that automates manual tasks. At Eurisco, we believe that Azúcares Ros' success is based on their commitment to quality and innovation as it is reflected in their website. It has been a pleasure to support this family-owned business and to watch their ongoing growth in the sugar industry.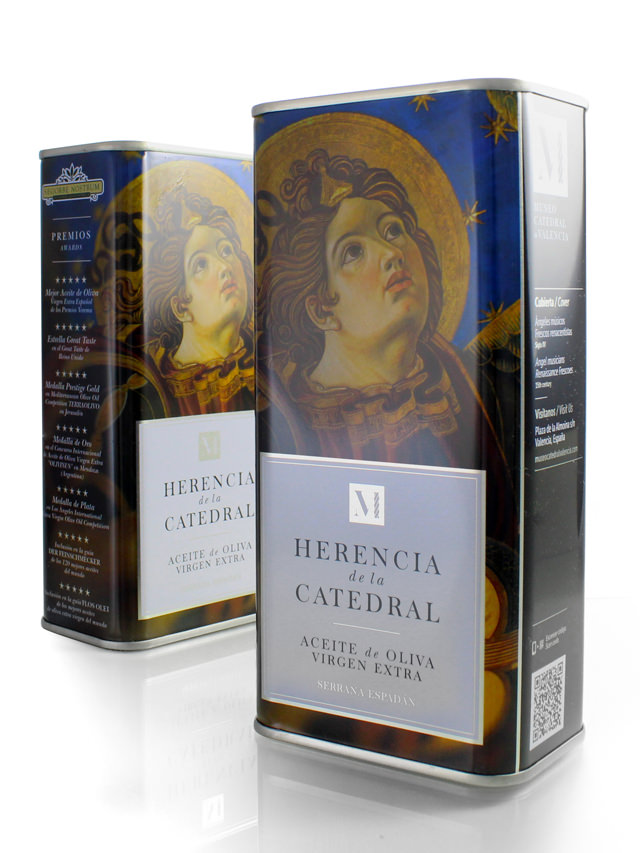 Herencia de la Catedral
This is the story of our label design for Herencia de la Catedral. Our team designed the label for our client's wine, champagne and an award-winning olive oil, both in bottle and can. The label design was inspired by the timeless beauty of Valencia Cathedral and features a 15th century fresco of angels playing music, reflecting the essence of tradition and authenticity. To create a collection, we used a different musician angel for each product, resulting in a harmonious and coherent visual identity for the entire line. This design not only tells the story of Valencia Cathedral's rich history and heritage, but also increases the appreciation for the quality and craftsmanship of their products.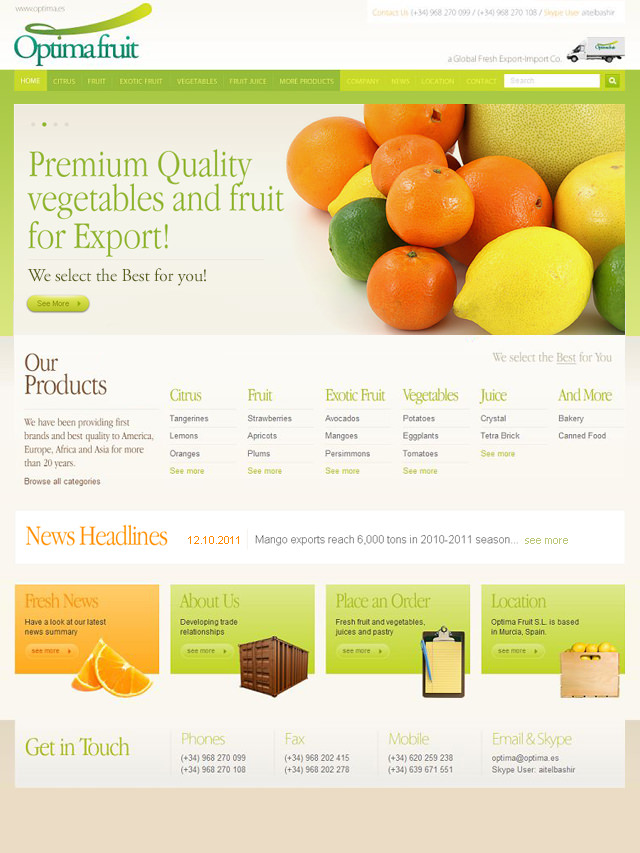 Optima Fruit
Optima Fruit has established itself as one of the major players in the import-export industry, supplying customers around the world with high quality fresh fruit and vegetables for over 20 years. We supported Optima Fruit in the renewal of their brand. This included developing a new, modern logo that reflects the company's innovative spirit, as well as designing compelling marketing materials for trade fairs. We also developed a website that presents the company's products in a compelling and user-friendly way, helping to further position the company as a competitive force in the international market.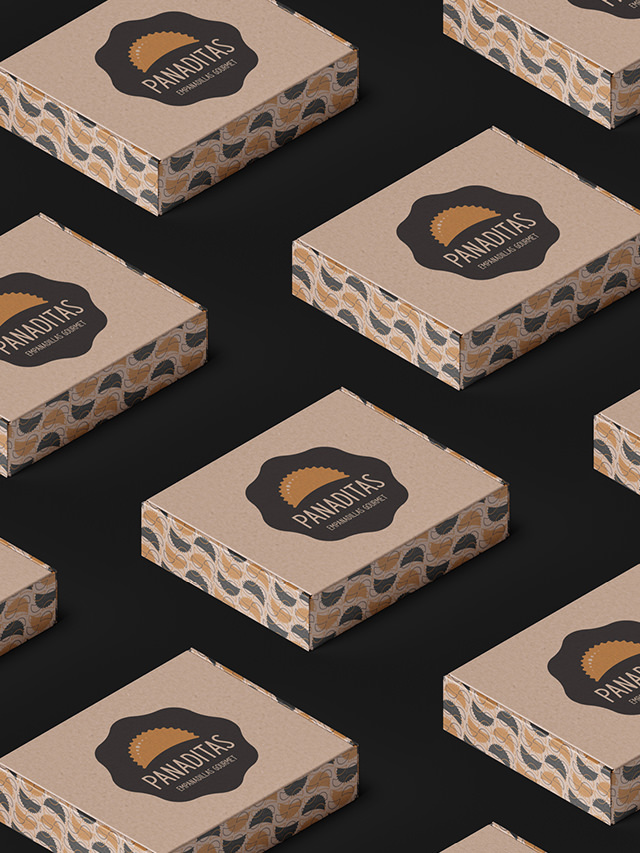 Panaditas
Panaditas is not an ordinary fast food franchise. It is part of the award-winning London Café company, which is known for its traditional and high-quality cuisine. When we were faced with the challenge of developing a brand system for Panaditas in less than a month, we knew we had to deliver something truly special. The client had a specific vision in mind, and our job was to bring it to life by designing a professional, versatile logo that could be easily adapted to different franchise materials while remaining effortlessly recognisable.The end result? A sleek and modern emblem that sums up the essence of Panaditas. We are confident that we can help drive sales and increase brand awareness with our distinctive branding system.
We are confident
that we can help you.
Highly qualified
team.
Our design team has diverse expertise. Branding, web design, illustration, editorial design, video and more. We can help you create a comprehensive and integrated support for your organisation.
A wealth
of experience.
With a proven track record spanning more than two decades across multiple industries and countries, our team is the ideal choice for organisations seeking a knowledgeable and versatile design partner.
A design process
that works.
Drawing on our extensive experience and commitment to continuous learning, we have developed a simple yet effective system that delivers results. Our designs not only look great, but are timeless and work seamlessly.
How to choose the right design studio for your food or beverage company.
In today's crowded market, having a strong brand image is essential for food and beverage companies looking to stand out. And a great design studio can make all the difference.
But how do you choose the right one for your business? We'll briefly explore what to look for in a design firm beyond just creative skills.
A good design studio values working with you to understand your brand vision and goals, and incorporating your feedback into the design process.
This ensures that your brand message is communicated effectively and that your right audience is targeted. In addition, design that comply with industry regulations is essential.
A reliable design firm that is familiar with these requirements can help you avoid legal problems and ensure the safety and trustworthiness of your products.
However, a competent design studio goes further. A truly great design team must have a proven design system that ensures consistency, high quality and innovation across all your designs. This invaluable asset means you can rely on them to create fresh designs appealing to consumers in your specific market for all your needs – from your brand to your website to packaging and labels – saving you time and money.
With these attributes above, you can be confident that all your designs will be impactful, eye-catching and in line with your brand's voice.
If you are looking for a professional design studio that can meet all these qualities and more, we can certainly help you. Click below to see how we can assist you in your next project, no matter how big or small.
Frequently asked questions.
Can you provide references or testimonials from previous clients?

Certainly. We're happy to provide you with contact details of our previous clients if you'd like to learn more about their experience with us. In addition, you can view examples of our work and the positive results we have achieved for our clients in our portfolio.

How do you achieve impactful design?

We start by doing our homework – analysing your industry, your competitors and your audience to understand what makes them tick. And that's not all. We work side-by-side with you to understand your brand and your voice inside and out. This way, we can create designs that reflect your unique identity using our proven design system, which our clients love for the amazing results it delivers. So when you work with us, you can be sure you won't just get a pretty design, but a design that resonates with your brand, speaks to your audience and delivers results.

Can you describe how you work with your clients?

At Eurisco we firmly believe that communication is the key to any design project. We work closely with you to keep you informed every step of the way. We want to ensure that the design we create reflects your vision and helps you achieve your goals. That's why we seek feedback and input at every stage of the process to ensure that the final product is not only beautiful, but also effective. Because at the end of the day, our mission is not just to make things look good, but to help you succeed.
How we design to your specification.
Are you ready to bring your project to life? Our simple process ensures we deliver results that meet your goals within your budget. In simple terms, here's what you can expect if you contact us now:
After sharing your project details with us, we may get in touch to clear up any doubts. Following this clarification, we will provide you with a quote based on your objectives, timeline and budget.
After receiving and approving our quote, we'll ask you a few questions to better understand your business. Following this, you'll receive a design test to ensure we're on the right track.
You'll have the opportunity to give feedback and make suggestions until you're completely satisfied with the design. Once you give us your approval, we'll start the development process.
Throughout the development and final revisions, we maintain clear communication to ensure everything is perfect and you're satisfied with the end result before delivery and implementation.
Get
pricing

.

Our clients trust us for three main reasons: they experience active listening and get what they need, they value our diverse expertise in a multi-channel world and they trust our proactive design service.

Click below to receive a free quote based on your goals, schedule and budget.